MK:Smart, the Smart Cities programme in Milton Keynes, United Kingdom, may have come to an end in May 2017, but it continues to win awards. Its most recent win is at the Biztech #BrightSparc Awards where MK:Smart was recognised as the best Academic and Business Research Project at the June 22 awards night.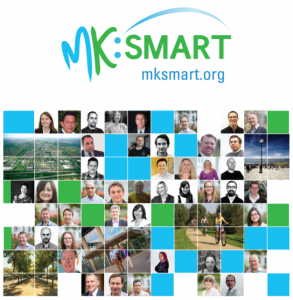 According to the commendation, MK:Smart "is an excellent demonstration of what can be achieved when academia and businesses work together collaboratively. Led by the Open University, MK:Smart is not only delivering excellent commercial outputs but also social outcomes and educational elements, too."
Not a bad result for the academic and business consortium of 14 different organisations that delivered MK:Smart. Fronesys is pleased to have been part of this collaboration from its inception, and helped win the £16m funding for this project, primarily from the Higher Education Funding Council of England (HEFCE).
Check out all the BizTech award winners here.